Oscars 2022: All the winners and nominees...
Oscars 2021: The winners in full
Ivana Trump: Glamorous immigrant who became a US institution

The Academy Awards' internal battle...
Star Wars: The Force Awakens becomes fastest to take $1bn
Star Wars force holds US box office
Golden Globes 2016: The Revenant wins top three awards
Johnny Depp and George Clooney among biggest 2015 film flops
Fast & Furious actor Paul Walker dies in California car crash
'El Chapo' Guzman: Sean Penn interview provokes US scorn
Eurovision 2017: Portugal's ballad wins contest
As it Happened: Eurovision 2017
Winner Eurovision 2017: Salvador Sobral/Kristian Kostov, 2nd place/ Blanche, Belgian entry/
Eurovision 2016, the winner Jamala, Ukraine, 2nd place Dami Im, Australia: Emmelie De Forest - Only Teardrops Winner Eurovision 2013 - Austria wins Eurovision Song Contest ...
Russia booed at Eurovision 2014 semi-final
Eurovision Song Contest won by Denmark. mmelie de Forest, 20, had been the overwhelming favourite among the 26 entries, with her song Only Teardrops ...
Emmelie De Forest - Only Teardrops
Winner Eurovision 2013
Roberto Bellarosa Eurovision 2013
Krista Siegfrids Eurovision 2013
Loreen - Euphoria Sweden / 2012 Eurovision Song Contest winner
Eurovision 2012 Ireland: Jedward - Waterline
Lady Gaga dominates MTV Europe Music Awards in Belfast
Eman al-Obeidy, who made vocal rape claims against the Gadhafi regime, says she has fled Libya, Nic Robertson reports.
Key moments from Elizabeth Taylor's film career
How Elizabeth Taylor redefined celebrity
'Great legend' Elizabeth Taylor remembered
Ashtiani Execution 'A personal affair' for Sarkozy
Beyonce wins MTV Europe hat-trick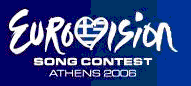 Poetry: Quo Vadis / Wings of Love / Catharsis / Rebel Heart / Universe of Love / Symphony of Life / Phantom of the Soul / Guardians of Universe / Land of Adventure / Ode to Life / Sparks of Freedom / Freedom Now / Dreamland / Tango of Life / Symphony of Free Spirits / Love You / Rebel Lovers, Rebel Hearts / Lover / Troubadour / Californian Girl / Symphony of Love / War and Peace / Heartland /
Love Story / To Liberty ! / Hello !
Madonna Give Me All Your Luvin' (Feat. M.I.A. and Nicki Minaj)
Eurovision Song Contest
Russia scoops Eurovision 2008 victory...
Emotional night for Eurovision fans
CONGRATULATIONS RUSSIA!
The winner of the 2008 Eurovision Song Contest is Dima Bilan representing Russia with his song Believe!
Dima Bilan on MySpace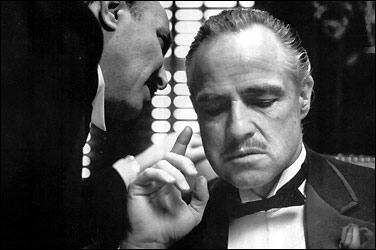 Oscar joy for Slumdog Millionaire