Fun - Humor - Films - Play Games
Video Games- Music- Comics- Smile!
Entartainment - Theatre - Animations
Amusement Parks - Funworld Casino
Funworld Videos & Funworld Videos 2
Lady Gaga - Telephone ft. Beyoncť
Lena - Satellite (Germany at Eurovision 2010)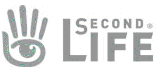 The ride and the rider...
UNBELIEVABLE!!
Filmed in Scotland.
My poetry, from " New York,
New York " to "Happy End "
Funworld, Your Window
to the World
Funworld Star, a Gallery
of Fantastic Photos
OutKast feat. Sleepy Brown -
The Way You Move
https://www.netflix.com
/global
Eurovision 2016, the winner Jamala, Ukraine, 2nd place Dami Im, Australia: Beyonce dominates MTV Video Music Awards 2016
Oscars 2022: All the winners and nominees...
Why is the Rum Gone? - Remix
How Much I love You , a great lyric video

Madonna Give Me All Your Luvin' (Feat. M.I.A. and Nicki Minaj)
10 hours of "What is love"
(Jim Carrey)
Lovers and Liars, Young, Blonde and HOT - GOLDIE HAWN!
By the way, did you know you can rent movies from YouTube? Check it out now: youtube.com/movies.
Last Chance. A hired assassin weighs his loyalty against his life after being dispatched to eliminate his latest target and falling for a beautiful woman...
White Sensation 2010/ Sebastian Ingrosso at White Sensation 2010
http://www.animationfactory.com/
Madonna American Pie
Enrique Iglesias - I Like It
Tom Dice - Me And My Guitar
John Lennon Imagine - Jealous Guy
http://video.aol.com
http://video.yahoo.com/
Lady Gaga - Bad Romance/ Lady Gaga - LoveGame/ Lady Gaga - Poker Face



http://www.groundzerofestival.nl
Awesome! Click on the link and write in the window your name or your desire...: http://www.obtampons.ca/apology
10 hours of "What is love" (Jim Carrey, v.2)
Justin Bieber rules MTV EMAs in Milan
Cyndi Lauper - Girls Just Want To Have Fun
Fun: Organ Theft Prank! / PARANORMAL GHOST PRANK / Cheating Prank Turns Into SUICIDE PRANK / Vitral Brothers / BEST MINI PRANKS 2014 by ViralBrothers / Mutant Giant Spider Dog / SA Wardega
BOOKS/ Poetry: Magnum Opus/Heartbeat/Adventures of Poe the Cat/Adventures of Poe the Cat II/ Quo Vadis/ABRACADABRA/Hello!/Wings of Love/Catharsis/Rebel Heart/Dzwony Atlantydy/Dreamland/ Rebel Lovers/ War and Peace/Heartland/Love Story/To Liberty!/Szklana Kurtyna, tom 1: Ucieczka/Szklana Kurtyna, tom 2: Strategia Beehive/ Boski Chór//New York, My New York City/ Divine Choir/ Symfonia 1/ Symfonia 2/ Orpheida/ Divine Choir 3/ Quo Vadis II/ Orfeida/ Orfeida2/ NUVONALIS/ NUVONALIS 2/ Nuvonalis 3 4 5 6 7 8/ Eneidrion/ Labirynt/ Zemsta Archaniola/ PALAC KROLOW/ SAGA ATENEA/ Milosc i Wiecznosc/ WONDERLAND/
New York City Shrouded In The Mist
Marlon Brando, Marlon Brando...
Eurovision 2014 The Netherlands: The Common Linnets, Calm After The Storm
Welcome to Wildlife Trackers - You are in for a lot of fun !

Miley Cyrus - Wrecking Ball
Taylor Swift - Shake It Off
OutKast feat. Sleepy Brown - The Way You Move
Oscars 2015: Eddie Redmayne
wins best actor